Rush for Berlin: Rush for the Bomb
Rush for Berlin es un juego de estrategia en tiempo real para Windows y, junto con su expansión Rush for the Bomb, se basa en un escenario histórico alternativo de la Segunda Guerra Mundial.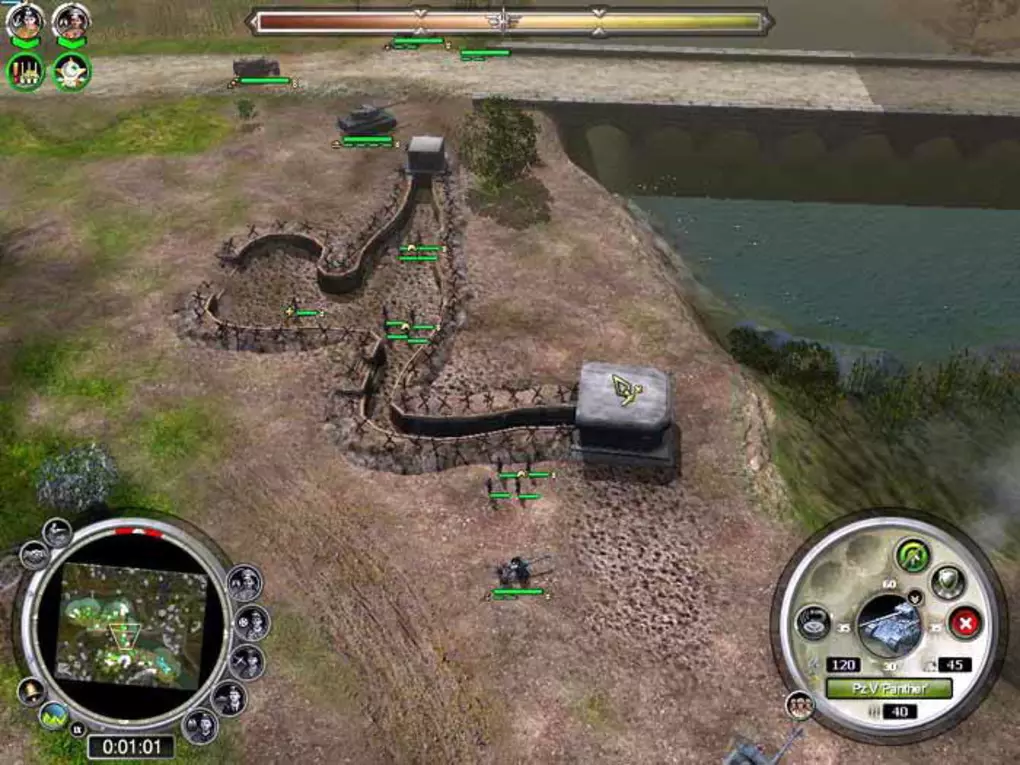 Juego de estrategia en tiempo real añadido al listado de juegos de la Segunda Guerra Mundial.
Ficha del juego
Rush for the Bomb es la primera incorporación oficial a la estrategia en tiempo real llamada Rush for Berlin. El estudio húngaro Stormregion es el responsable de la producción de la extensión, con títulos como S.W.I.N.E. y la popular pero controvertida serie Codename: Panzers. La acción del juego nos traslada al año 1942, en el que los estadounidenses que querían producir la primera bomba atómica del mundo, iniciaron la implementación del proyecto "Manhattan".
Independientemente de la elección que hagamos, tenemos que prepararnos para una lucha en dos campañas con un total de 24 misiones (12 para alemanes y países de la Alianza). Realizamos operaciones de combate mayoritariamente en Europa, lanzando batallas en regiones como la Península Ibérica y las vecinas Islas Baleares, o los fríos fiordos noruegos, donde se crean los productos semielaborados necesarios para crear una bomba nuclear.
InGame
Requisitos
Máquina: Pentium 4 2.7 GHz
Sistema operativo: Windows 2000/XP
Memoria RAM: 1 GB
Tarjeta gráfica: 128 MB (compatible con DirectX 9.0c)
Espacio en disco: 4 GB
---
Más información