Pathfinders in the company of strangers
Pathfinders in the Company of Strangers, nos relata la historia de los "buscadores de caminos". Unos soldados que aterrizaron poco antes del desembarco de Normandía con el objetivo de localizar a las tropas enemigas y marcar los puntos estratégicos antes del inicio oficial del D-Day.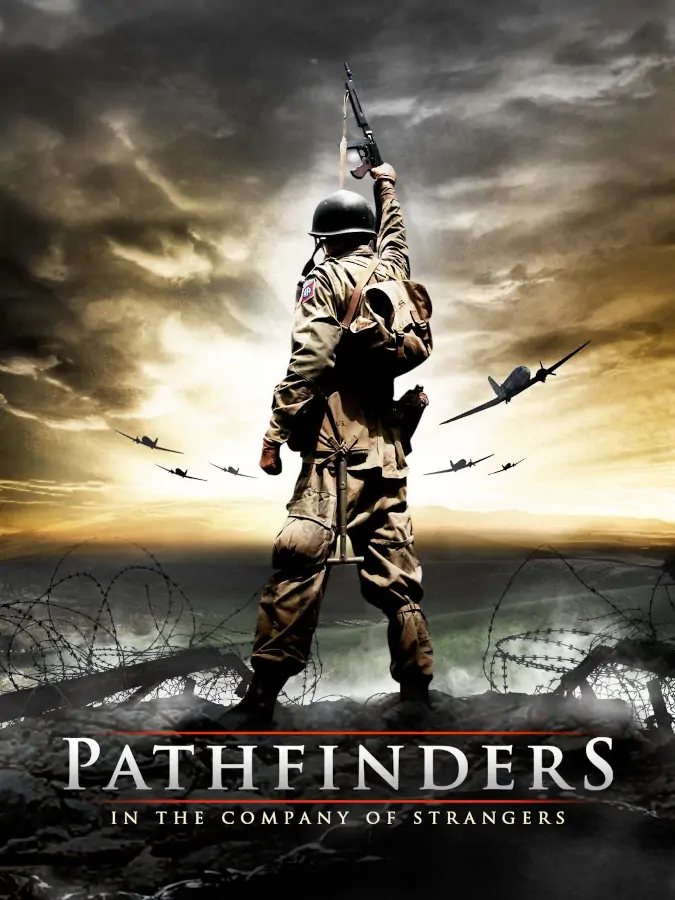 Film añadido a nuestro listado de películas de la Segunda Guerra Mundial.
Ficha de la película
Título traducido: Exploradores, en compañía de extraños
Año: 2011
Duración: 92 min.
País: EEUU
Dirección: Curt A. Sindelar
Guion: Charlie Armstrong, Curt A. Sindelar
Música: Philip De Lorenzo
Intérpretes: Michael Conner Humphreys, Christopher Serrone, Jon Ashley Hall
Sinopsis: La historia de los paracaidistas que saltaron poco tiempo antes del Desembarco de Normandía para ir marcando el camino y crear el caos detrás de las líneas enemigas.
El trailer
Opinión
Algun día tendré que verla, pero con las notas que ha recibido en los diferentes portales, siempre encuentro la excusa para no verla. Un 3 sobre 10 en muchos portales de cine…
Me parece a mi que Pathfinders in the Company of Strangers no pasará a la historia como una de las mejores películas. La idea de llevar al cine la historia de estos hombres es buena, la película parece que no. Cuando la vea, vuelvo a editar el post.
---
Más información