Theatre of War 2: Kursk 1943
Theatre of War 2 Kursk 1943 sigue la saga de este juego de estrategia en tiempo real ambientado en la Segunda Guerra Mundial. En esta ocasión, y como dice el título, se centrar en una de las batallas más decisivas, Kursk.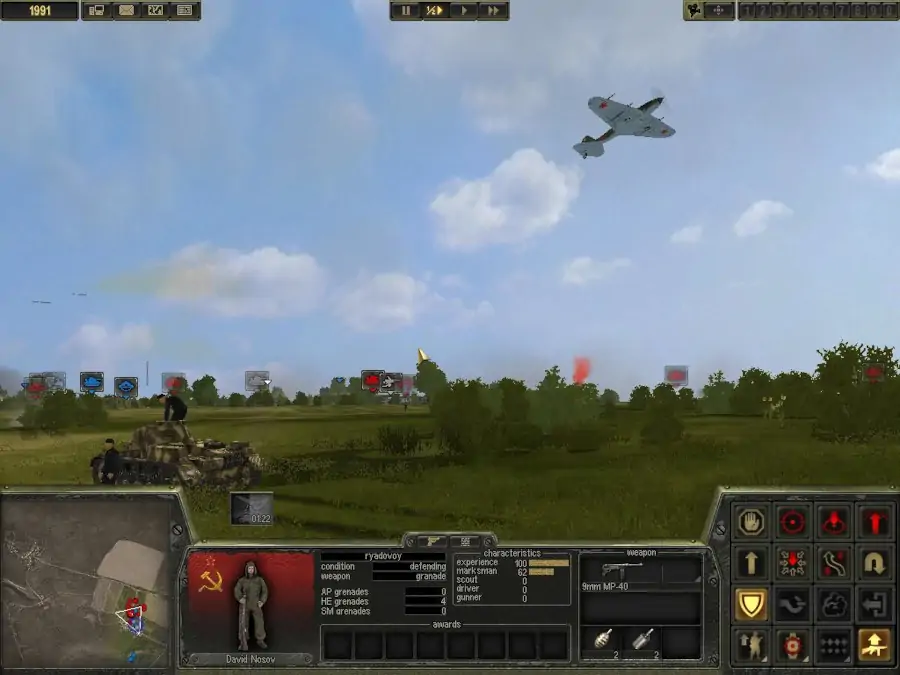 Juego añadido a nuestro listado de juegos de la Segunda Guerra Mundial.
Ficha del juego
En Theatre of War 2: Kursk 1943, tú controlas las unidades del grupo de batalla perteneciente a la división alemana Grossdeutschland o las fuerzas de la 67a División de Guardias de Rifle y el 3er Cuerpo Mecanizado que participaron en la etapa defensiva de la batalla de Kursk en la cara sur del saliente de Kursk.
Dos campañas, Saliente de fuego y Operación Ciudadela, y cada una con 9 enfrentamientos.
Características más destacadas:
Dos campañas históricas (hasta 18 misiones en total) y un número ilimitado de enfrentamientos..
Más de 60 unidades soviéticas, alemanas y estadounidenses cedidas a los británicos controlables por el jugador.
Multijugador por equipos para hasta 8 jugadores (control de puntos clave o asalto/defensa) con refuerzos, descargas de artillería y ataques aéreos.
Uno de los puntos fuertes y que hacen de este juego uno de los más personalizables, es la inclusión de herramientas para crear tus propias misiones y mapas. Un generador de misiones integrado, un editor simple fácil de utilizar, un completo editor de misiones y un editor de mapas en 3D. Todo preparado para que crees tus escenarios que hace que este juego sea casi infinito.
InGame
Opinión
Un juego veterano. Llevan años con estra franquicia. Ya lo vimos en su primera entrega Theatre of War y han ido creciendo y ofreciendo diferentes versiones basadas en los escenarios de la Segunda Guerra Mundial.
Si os gusta los juegos de Estrategia en tiempo real (RTS) ambientados en la Segunda Guerra Mundial esta puede ser una muy buena opción, sobretodo por la posibilidad de construir tus mapas.
---
Más información