IL-2 Sturmovik: Cliffs of Dover – Tráiler
Ya tenemos aquí el tráiler de lanzamiento del IL-2 Sturmovik Cliffs of Dover. Uno de los simuladores de combate aéreo de la Segunda Guerra Mundial que existen.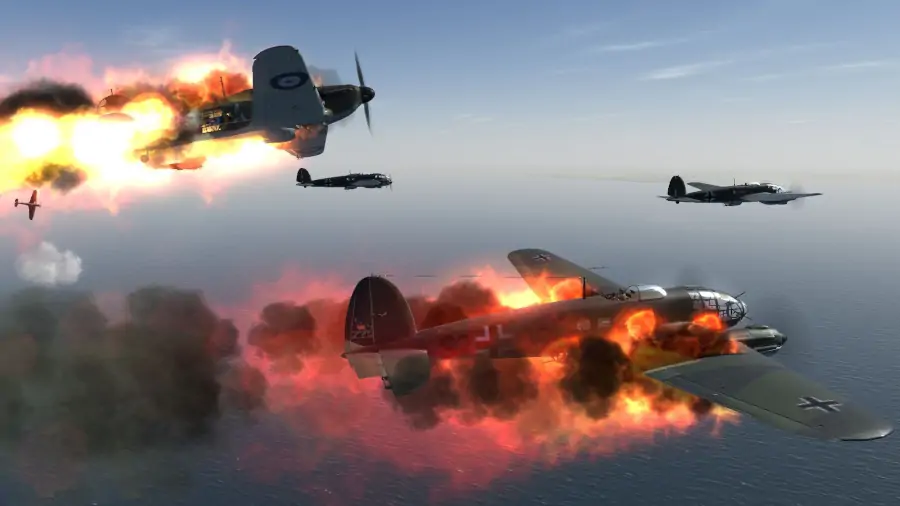 Es de esas noticias que esperas con ganas. Nuevas imágenes del IL-2 Sturmovik: Cliffs of Dover, una franquicia que juego que sale, juego que te sorprende con sus gráficos, misiones, aviones…
Como ya se puede intuir por el nombre, esta vez combatiremos en la Batalla de Inglaterra, con más de 25 aviones a elegir, deberemos impedir que la Luftwaffe alemana y la fuerza aérea italiana se salgan con la suya.
Misiones reales, multiplayer de hasta 128 jugadores online, escenarios gigantescos que proporcionan horas y horas de bambate, más de 25 aviones diferentes a elegir, y todos y cada uno de los componentes de los aviones pueden ser dañados, con unos resultados increíblemente realistas y gratificantes. …
Aquí os dejamos el trailer para que podáis convenceros que es un excelente simulador de vuelo de la Segunda Guerra Mundial:
Tiene muy buena pinta. Si eres amante de los simuladores de combates aéreos, quieres participar en la batalla de Inglaterra, no dudes en conseguir IL-2 Sturmovik Cliffs Dover, cuyo tráiler ya muestra sus posibilidades.
---
Más información