The Mighty Eighth
The Mighty Eighth es un proyecto de serie, que todavía no tiene guión, pero si sus primeras imágenes. Os mostramos un video YouTube que da un avance de este film que tratará sobre las tripulaciones de los B-17.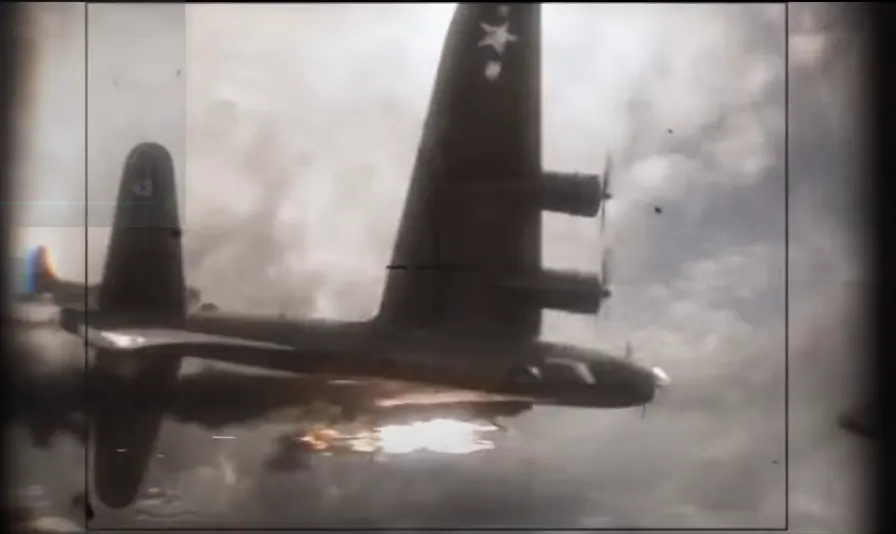 Añadimos The Mighty Eighth en nuestras series de la Segunda Guerra Mundial
Sobre la serie
Imágenes teaser / tráiler conceptual de THE MIGHTY EIGHTH, una epopeya de la Segunda Guerra Mundial que se centra en las tripulaciones aéreas de B17 que pilotan durante el ataque de la Luftwaffe. El metraje fue elaborado por Hydraulx, la compañía de efectos especiales formada por Greg & Colin Strause (SKYLINE, TAKE SHELTER). La película aún no se ha filmado con el guión para emitir y debutar en AFM, por lo que este es un vistazo único no solo a la película propuesta, sino a cómo se venderá en las primeras etapas. Es un avance muy bueno, independientemente, y uno que muestra una montaña de potencial para el proyecto.
Sinopsis: Cinco millas sobre la tierra y muy por detrás de las líneas enemigas, once hombres dentro de un bombardero conocido como la "Fortaleza Voladora" luchan por sus vidas contra enjambres de combatientes alemanes enemigos. A medida que los bombarderos estadounidenses son eliminados uno por uno, su misión se vuelve muy clara: sobrevivir.
THE MIGHTY EIGHTH fue escrito por Kurt Johnstad (300, 300: RISE OF AN EMPIRE, ACT OF VALOR) y es producido por David Hoberman (THE FIGHTER, THE PROPOSAL), Todd Lieberman (THE FIGHTER, THE PROPOSAL) y Greg & Colin Strause. , con el director Rick Jacobson (BITCH SLAP, Starz Spartacus: War of the Damned) tomando el timón.
Un nuevo proyecto, que está en construcción, que se centra en las misiones de los B17 y en sus tripulantes. Lo iremos siguiendo…
Trailer
---
Más información