The Pilot. A Battle for Survival
The pilot A battle for survival es un film ambientado en la Segunda Guerra Mundial, donde un piloto ruso, después de ser derribardo su Il-2 debe sobrevivir en territorio ocupado.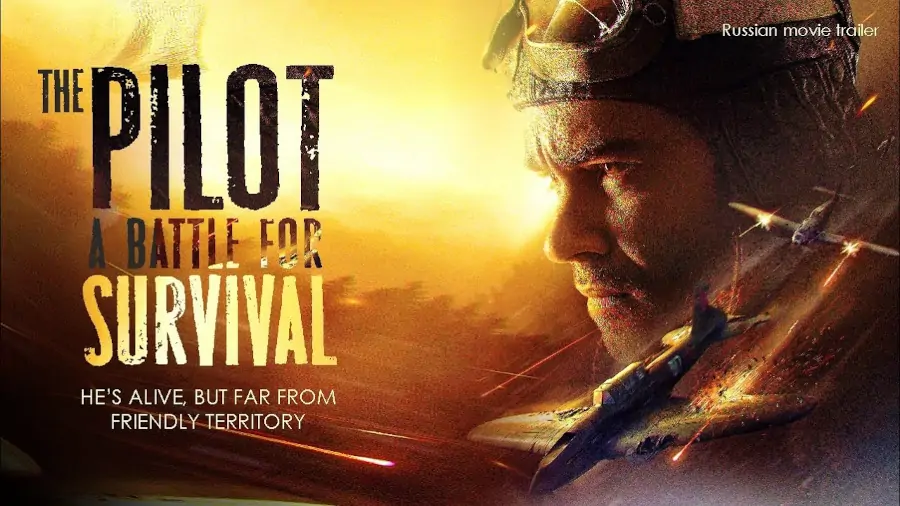 Añadimos el film en nuestro listado de películas de la Segunda Guerra Mundial.
Ficha película
Título original: The Pilot. A Battle for Survival
Estreno: 4 noviembre de 2021
Director: Renat Davletyarov
Duración: 107 min.
País: Rusia
Guion: Renat Davletyarov, Alexey Timoshkin, Sergey Ashkenazi
Fotografía: Semyon Yakovlev
Intépretes: Pyotr Fyodorov, Anna Peskova, Pavel Osadchy, Maksim Emelyanov, Nikoloz Paikridze, Michael Ihnow, Stefan Woelk
Sinopsis: Diciembre de 1941, Frente Noroeste. Una columna de tanques alemanes se dirige hacia Moscú. Durante una misión para detener el avance enemigo, el IL-2 de Nikolai Komlev es derribado. Komlev logra aterrizar su avión en un claro del bosque remoto. Está vivo, pero lejos de ser territorio amigo. Delante de él hay una implacable prueba de severa resistencia física y mental. Después de luchar contra el hambre y el frío extremo, evadiendo manadas de lobos y destacamentos de soldados nazis, el herido Komlev finalmente regresa a un lugar seguro. Pero allí se enfrenta a otro desafío, el más transformador de todos.
Trailer película
Opinión
Queda sólo un mes para poder ver el estreno de The pilot A battle for survival. El trailer pinta bien, pero como siempre, esperaremos a ver el film para poder dar nuestra opinión. Por lo pronto, otro film ruso poniendo su punto de vista en la Segunda Guerra Mundial.
---
Más información