Silent Hunter 5
Una nueva entrega del que dicen el mejor simulador que hay sobre submarinos. La versión 4 del juego ha sido calificada por la malloría de revistas del sector, como uno de los mejores que se han realizado hasta ahora. Silent Hunter 5 intentará continuar al mismo nivel, ¿ lo conseguirá ?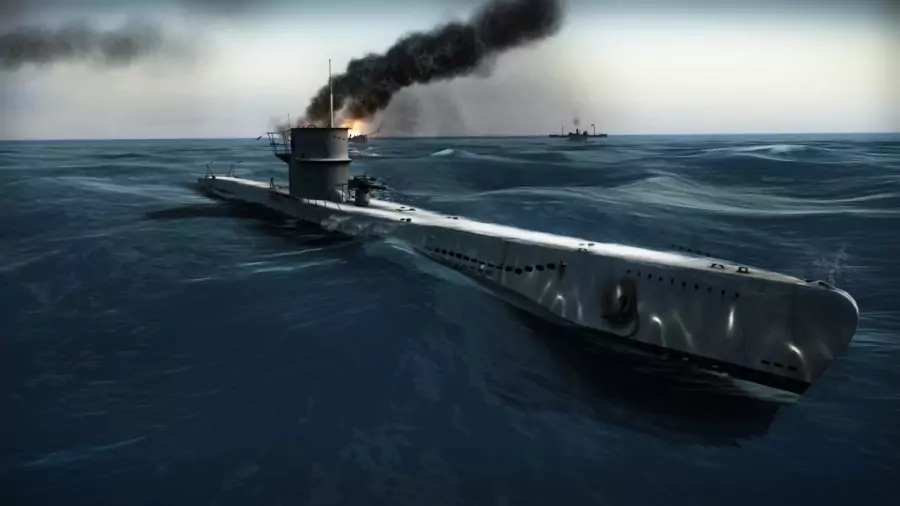 Juego añadido a nuestro listado de juegos de la Segunda Guerra Mundial.
El juego
Sitúate tras el periscopio de un U-boat alemán y enfréntate a las fuerzas Aliadas en famosas batallas por todo el Océano Atlántico y el Mar Mediterráneo. Silent Hunter es la saga de juegos simulador de submarinos más premiada de todos los tiempos, con cerca de 1.5 millones de copias vendidas en todo el mundo. Silent Hunter®: Wolves of the Pacific fue votado como el "simulador del año" en 2007 por PC Gamer.
Varios u-boats famosos en su época por el gran número de barcos hundidos, como el U-99, U-30 y el U-552. Y también famosas naves aliadas como el HMS Duke of York, HMS Walker, HMS Stork o el HMS Suffolk.
Requisitos mínimos (Steam)
SO: Windows® XP (Service Pack 3), Windows Vista® (Service Pack 2), Windows® 7
Procesador: Intel® Core™2 Duo E4400 a 2 GHz / AMD Athlon™ 64 X2 4000+ a 2.1 GHz o superior (Intel Core™2 Quad Q6600 2.4 GHz / AMD Athlon 64 X2 5200+ 2.6 GHz o superior recomendado)
Memoria: 1 GB (en Windows XP) / 2 GB (en Windows Vista y Windows 7) (2 GB recomendado)
Gráficos: Tarjeta con 512 MB compatible con DirectX® 9.0c (*ver lista de chipsets soportados)
DirectX®: DirectX 9.0c
Disco Duro: 10 GB (15 GB recomendado)
Sonido: Compatible con DirectX 9.0c
Periféricos Soportados: Ratón y teclado compatibles con Windows
Conexión a Internet: Conexión de banda ancha de 256 kbps (512 kbps o más recomendado)
InGame
---
Más información