Saints and Soldiers : Airborne Creed
Cuando en 2012 me enteré de la existencia de esta película, quedé sorprendido. La descubrí por casualidad. Se había realizado la segunda parte de Saints and Soldiers, Airborne Creed , bautizado aquí como Santos y soldados 2: Objetivo Berlín… y me enteré por un artículo en un blog.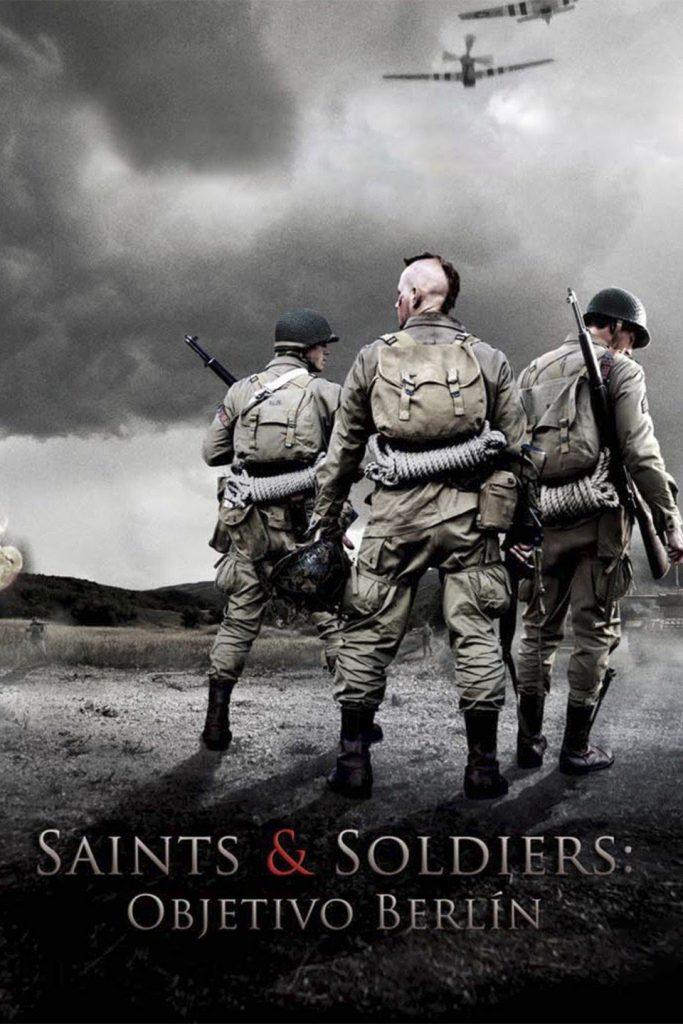 Por una parte, estoy totalmente en fuera de juego y me ha cogido de sorpresa. Por otra parte, estoy emocionado por ver que podemos disfrutar de otra buena película ambientada en la Segunda Guerra Mundial.
Si bien, en IMDB le ponen un 5,1 y eso hace que inicialmente esté un poco a la defensiva, creo que cogeré la película con ganas y no siendo muy crítico.
Ficha Saints and Soldiers Airborne Creed
Título original: Saints and Soldiers: Airborne Creed
Director: Ryan Little
Año: 2012
Duración: 94 min.
País: EEUU
Guion: Lincoln Hoppe, Lamont Gray
Música: J Bateman
Fotografía: Ryan Little
Intérpretes: Corbin Allred, David Nibley, Jasen Wade, Lincoln Hoppe, Nichelle Aiden, Trenton James, Rick Macy, Virginie Fourtina Anderson, Lance Otto
Sinopsis: La 517 paracaidista es lanzada al sur de Francia para reforzar las tropas aliadas que marchan hacia Berlin. Para ello, son enviados a territorio enemigo. Tres de los soldados deciden arriesgar sus vidas, para salvar la de unos partisanos que estan prisioneros de los Nazis.
Las segundas partes nunca fueron buenas. Veremos si esta lo es. Película apuntada en la agenda para verla.
---
Más información