Il-2 Birds of Prey
Il-2 Birds of Prey es un videojuego de simulación de combate aéreo de tipo arcade ambientado en la Segunda Guerra Mundial que pertenece a la famosa saga IL-2.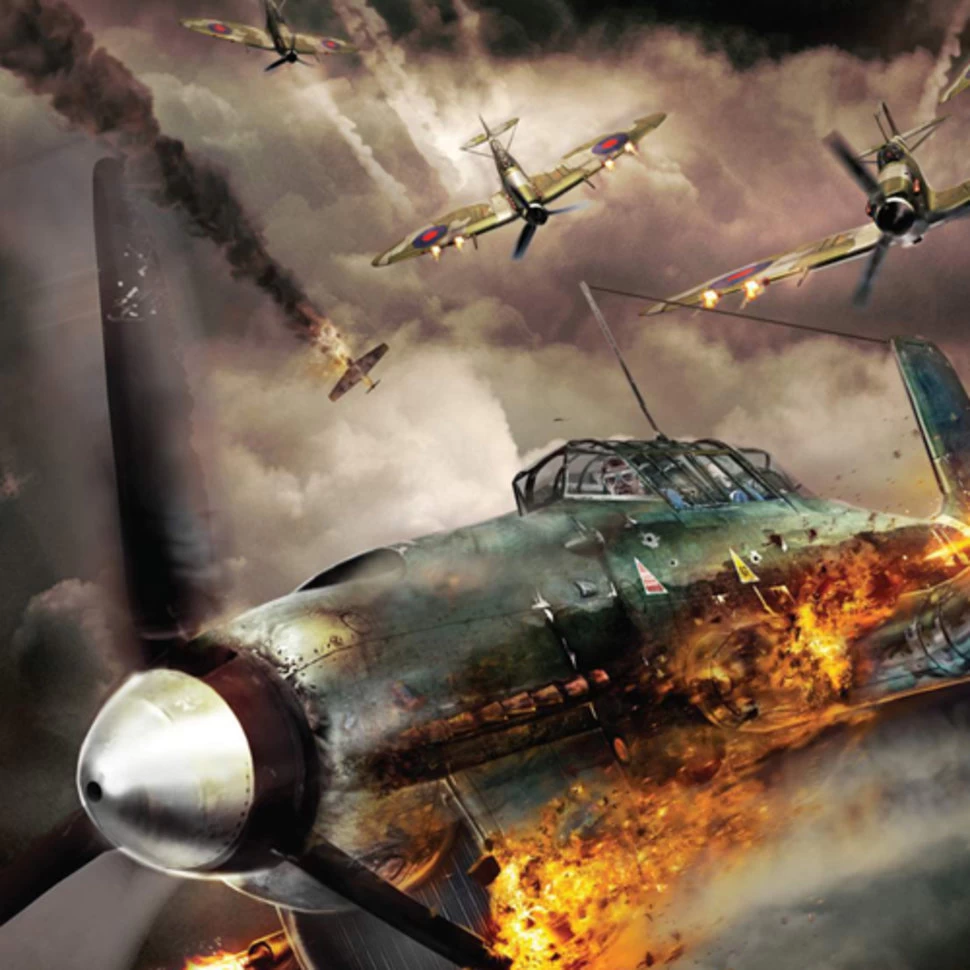 Juego añadido al listado de juegos de la Segunda Guerra Mundial.
IL-2 Sturmovik: Birds of Prey se basa en el combate aéreo a gran escala y las operaciones militares terrestres de la Segunda Guerra Mundial. Los jugadores pueden participar en algunas de las batallas más famosas de la guerra pilotando cazas, aviones de combate y bombarderos pesados en una variedad de emocionantes misiones. Hay cinco escenarios de guerra en los que participar: la batalla de Gran Bretaña, Stalingrado, Berlín, Sicilia y Korsun, que representan las principales batallas aéreas de la Segunda Guerra Mundial en Europa.
IL-2 Sturmovik: Birds of Prey también cuenta con un nuevo motor de efectos de daño, así como elementos visuales ambientales avanzados que enriquecen el juego. Los jugadores pueden ver los daños en tiempo real a la aeronave, como los agujeros en las alas y las líneas de los senderos durante las peleas de perros. IL-2 Sturmovik: Birds of Prey presenta cientos de aviones que participan en batallas aéreas. El motor ambiental único también produce paisajes realistas y muy detallados que permiten a los jugadores ver impresionantes acciones de apoyo en tierra.
Trailer
Y ahora una opinión personal sin haber jugado antes ( que descaro !!!! ). Este tipo de juego en consola … va a ser que no.
Si es para jugar estilo Blazing Angels, donde ves el caza delante tuyo, puede tener un pase, aunque la experiencia me dice que el juego deja de 'realista' debido a los bandazos que da el avión por el correspondiente movimiento de los mandos, vamos que va a trompicones.
Si lo que se quiere es pilotar en primera persona, creo que va a ser casi imposible. Estoy seguro que el mando acabaría contra la pantalla.
En definitiva, Il-2 Birds of Prey es de un tipo de juegos para Pc y con un buen Joystick. Pero es sólo mi opinión.
---
Más información