Men of War Assault Squad
Men of War Assault Squad es un juego de estrategia en tiempo real que nos situa en la Segunda Guerra Mundial. Perteneciente a la famosa saga de Men of War, en este caso aportó mejoras en la experiencia multijugador.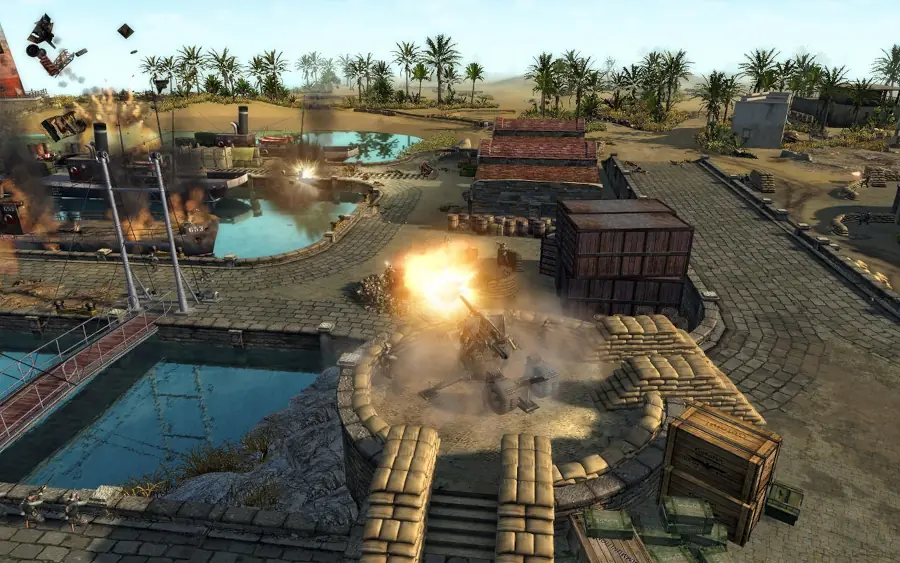 Juego añadido a nuestro listado de juedos de la Segunda Guerra Mundial.
Ficha
Men of War: Assault Squad presenta un modo de juego de escaramuza cooperativo completamente nuevo con acceso a cinco naciones diferentes (Rusia, Alemania, EE. UU., Commonwealth y, por primera vez en la serie Men of War, Japón), así como un mayor realismo y accesibilidad.
Los jugadores pueden ponerse al control de un tanque para atravesar obstáculos, aplastar a los soldados bajo sus orugas y disparar proyectiles de alto poder explosivo a los emplazamientos enemigos, incluso pueden tomar el control de soldados individuales mientras luchan. Como en los juegos anteriores de la serie, esta entrega incluye la característica única de "control directo" que permite a los jugadores estar al mando de cualquier unidad usando los controles WASD, en lugar de apuntar y hacer clic.
Una gran selección de variadas localizaciones que van desde Europa Occidental a Europa del Este, África del Norte y la región del Pacífico.
Multijugador mejorado que proporciona un uso auténtico del equipamiento y de los vehículos. Y la posibilidad de jugar con hasta cuatro amigos en el modo cooperativo online o por red local.
InGame
Requisitos mínimos
OS: Windows XP/Vista/7
Processor: 2.6GHz Processor or higher
Memory: 1GB or higher
Graphics: DX9c compatible GPU
DirectX®: DX9c
Hard Drive: 4GB
Sound: any OS compatible
---
Más información