Grupo de fuerzas especiales Black Devils
Un video en el que se muestra los Black Devils, las primeras fuerzas especiales de la Segunda Guerra Mundial.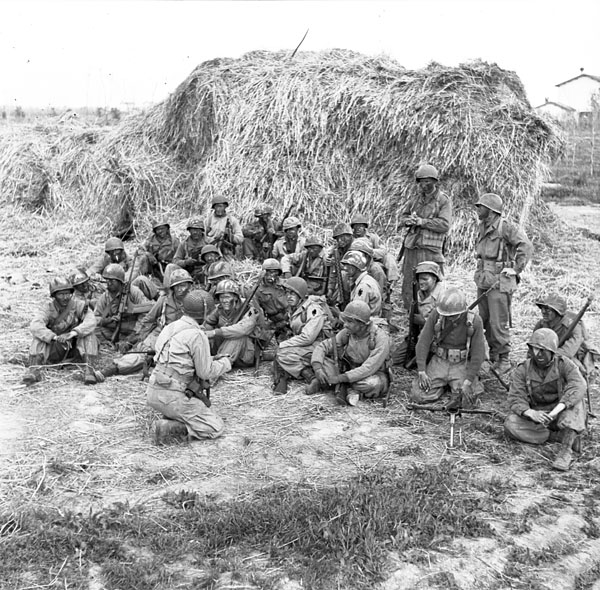 Añadido a nuestro listado de documentales de la Segunda Guerra Mundial.
Se que muchos de vosotros conoceréis la película The Devil's Brigade (La brigada del diablo), un film que explica como unen a un grupo de soldados americanos y canadienses para formar un cuerpo de fuerzas especiales. Bien, pues por curiosidad y fisgoneando por Internet, he podido comprobar que como la mayoría de películas, tiene una base real: Black Devils. El cuerpo de fuerzas especiales que intervino en innumerables batallas decisivas, realizando gestas increíbles.
Este cuerpo de fuerzas especiales intervino en las islas Aleutian, en Italia, y en el sur de Francia antes de ser desmontado en diciembre de 1944.
WWII – The Black Devils (Inglés)
Si buscáis por YouTube, encontraréis un documental de National Geografic, titulado Cuerpos de Élite y en el segundo capítulo hacen mención a este grupo de Fuerzas especiales. Detalles como el tipo de soldado que lo formaban, entrenamientos que hicieron, la mezcla de americanos y canadienses… Eso si, la mayoría de documentales, en Inglés.
Os recomiendo que busquéis por ahí información al respecto, es muy interesante.
---
Más información