Flying Tigers Shadows Over China
Un grupo de pilotos americanos, se ofrecen voluntarios para combatir en los cielos de China contra los japoneses. Argumento de Flying Tigers Shadows Over China.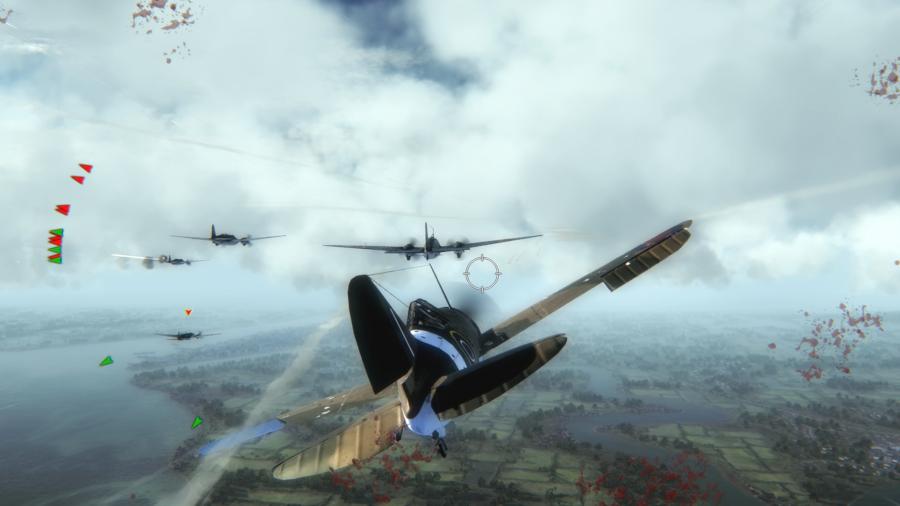 Después de mucho tiempo sin poner un solo juego, volvemos con Flying Tigers Shadows Over China. Un simulador de vuelo basado en la historia real de la Segunda Guerra Mundial donde pilotos americanos se ofrecieron voluntarios para defender China de la invasión japonesa. Se podran pilotar P-40B/E Tomahawk/Kittyhawk, Supermarine Spitfire Mk. V, Ki-43-I Hayabusa "Oscar", entre otros muchos…
Trailer Flying Tigers: Shadows Over China
Al igual que otros juegos del estilo, permite dos posiciones de cámar, el de tercera persona (que podéis apreciar en la imagen superior), y la de cabina, que podéis ver en la siguiente imagen: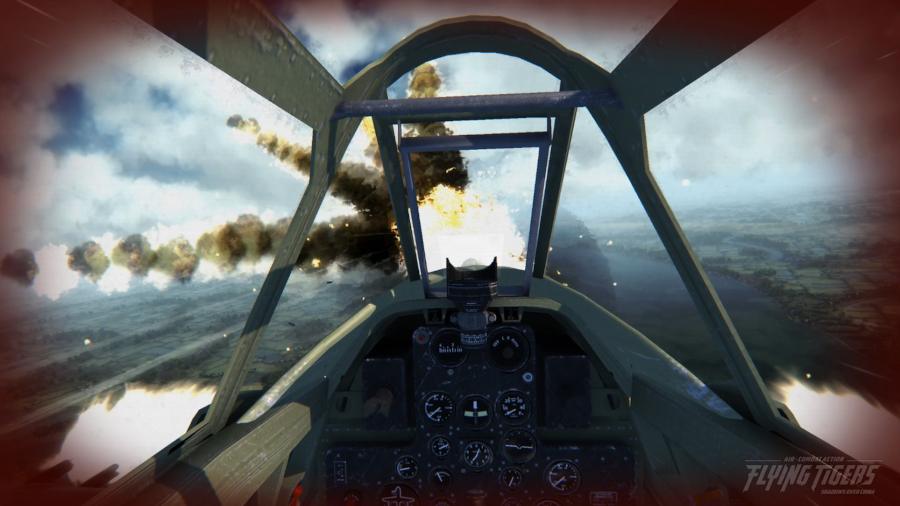 Lo que está muy bien del jugo, es que está todo muy pensado, incluso hay cartel oficial del juego: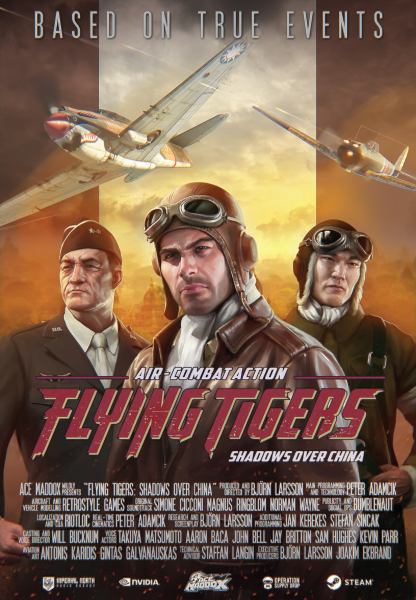 Requisitos mínimos para jugar
Requisitos extraídos de Steam.
OS: Windows 7, Windows 8 or Windows 10
Processor: AMD or Intel Dual-Core processor running at ~1.8 GHz (minimum AMD Athlon 64 X2 6000+ or Intel Pentium Core 2 Duo E6300).
Memory: 4 GB RAM
Graphics: Direct X11 compatible NVIDIA, ATI/AMD or Intel (dedicated or integrated) graphics card with 512MB of dedicated VRAM (and Shader Model 4.0 support).
DirectX: Version 11
Lo bueno, es que no necesita muchos requisitos. Lo malo, para usuarios de GNU Linux como yo, es que sólo está para Windows.
A día de hoy (abril 2020), el precio en steam es de 12,49€ en su versión normal, y de 14.99€ en su versión Deluxe.
---
Más información