Combat Wings Battle of Britain
Aquí viene otra entrega de un juego arcade de simulación de combate aérea, en este caso de Combat Wings Battle of Britain, ambientado en la Segunda Guerra Mundial en el que pilotas un caza y debes derribar todo lo que se menee delante tuyo.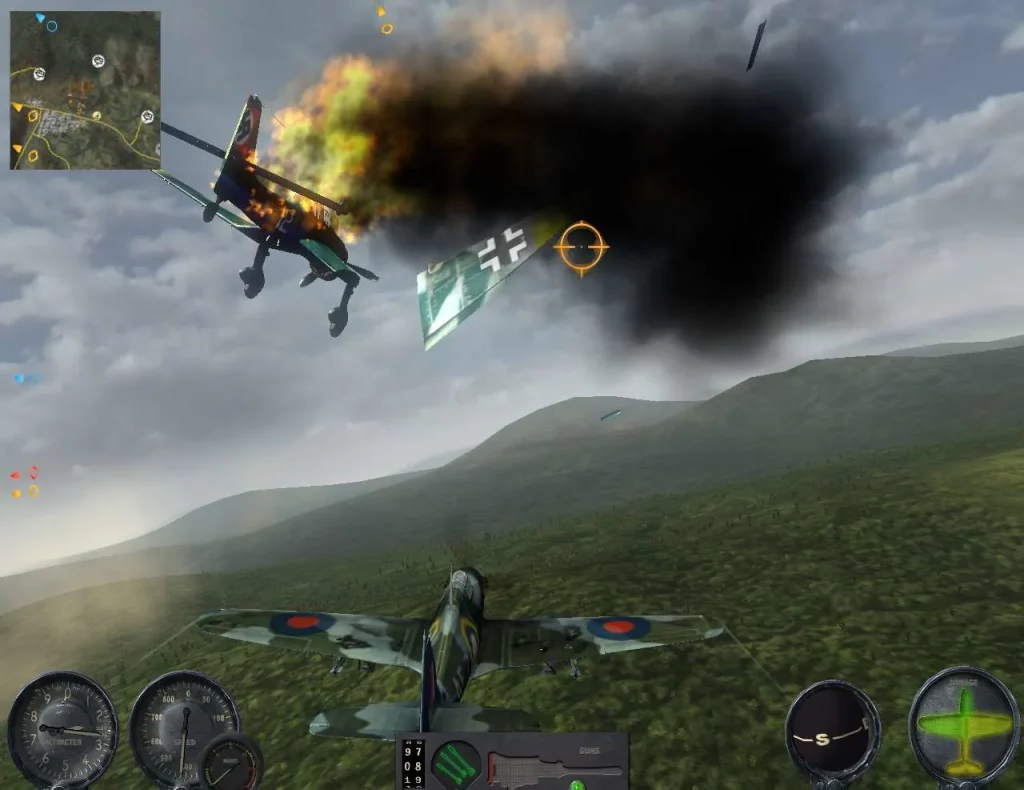 Juego añadido a nuestro listado de juegos de la Segunda Guerra Mundial.
Ficha del juego
¡Destruye la Luftwaffe!
Hay algo nuevo en el aire, y es más que el zumbido de cientos de motores aeronáuticos… Mientras la Luftwaffe lanza su ofensiva aérea, la Royal Air Force, superada en número, se esfuerza por llevar al combate nuevos aviones que aseguren la victoria sobre un enemigo más fuerte. . ¿Tendrán éxito? Depende de ti y de tu Hurricane o Spitfire.
Si mantienes a raya al enemigo el tiempo suficiente, serás el primero en volar el Hawker Tornado y el Westland Whirlwind al combate, y permitir que el Imperio contraataque antes de que el Reichsmarschall Goering termine su desayuno. Serás recompensado con misiones adicionales, promociones, condecoraciones y una vista de Berlín en llamas desde la torreta de cola de un bombardero Halifax. Únete a la nueva Batalla de Gran Bretaña. Su avión está listo y esperando…
Disfruta del realismo de un modelo de daño detallado, gráficos impresionantes y efectos especiales sobresalientes.
Elige entre los modos de control arcade y simulador de vuelo, y la RAF o la Luftwaffe en modo multijugador
Suba a bordo de uno de los aviones modelados de forma realista, p. Spitfire y Hurricane y sumérgete en el mundo de las peleas aéreas ultra realistas
InGame Combat Wings Battle of Britain
Requisitos mínimos
Sistema operatico: Windows 98/ME/2000/XP
Procesador: Pentium III 1 GHz CPU or faster
Memoria: 256 MB RAM
Tarjeta gráfica: DirectX 9 compatible Video Card with 64MB RAM
DirectX®: DirectX 9.0c
Espacio en disco: 700 MB
Sonido: compatible con DirectX
---
Más información