Battlestrike Shadow Of Stalingrad
Battlestrike Shadow Of Stalingrad es un juego FPS ambientado en el Stalingrado de la Segunda Guerra Mundial. Un juego en primera persona muy bien valorado en su época.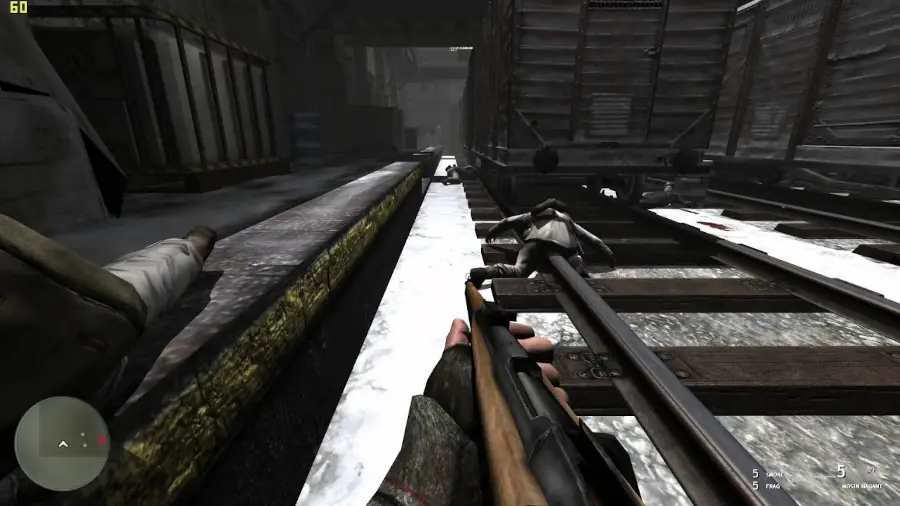 Juego añadido a nuestro listado de juegos de la Segunda Guerra Mundial.
Ficha juego
Otro FPS desarrollado internamente en City Interactive, esta vez basado en el motor Lithtech de F.E.A.R. Durante el desarrollo, el juego se conocía como Battlestrike: Force of Resistance 2 (título provisional internacional) y Rajd Na Berlin: Cien Stalingradu (título provisional nacional). Se envió bajo el título final Battlestrike: Shadow of Stalingrad, o Battlestrike: Cien Stalingradu en Polonia. Esto marcó el primer uso de la marca Battlestrike en un lanzamiento nacional.
Agosto de 1942, los nazis han avanzado por gran parte de Europa y ahora tienen los ojos puestos en la poderosa Unión Soviética. La clave de su victoria es la caída de Stalingrado. Debes salvar la ciudad y cambiar el rumbo de la guerra antes de que sea demasiado tarde. Participa en la batalla en un Stalingrado en ruinas. Utiliza tácticas de sabotaje, asesina a un importante científico alemán, roba documentos secretos de una base enemiga fuertemente custodiada. Utiliza armamento realista de la Segunda Guerra Mundial tanto ruso (PPSh Submachinegun, Mosin Nagant, Tokarev SVT40, Degtyaryov DPM) como alemán (MP40, Luger, Kar98, MG42).
InGame Video
Requisitos mínimos
Espacio en disco: 4 GB de espacio libre
Memoria: 1 GB de memoria RAM
Procesador: Pentium 4 2.4GHz o equivalente
Tarjeta gráfica: ATI 9800PRO/GF 6600(128MB RAM)
Windows: Windows XP/Vista
Funciona en la mayoría de PC de gama media-baja, e incluso en la mayoría de portátiles de hoy en día.
Juego muy bien valorado en su época y, segun en varios foros, todavía jugado por muchos nostálgicos de los juegos del estilo de Call of Duty 2.
---
Más información