Cómo poder recrear el Dsembarco de Normandía en Men of War Assault Squad 2. Men of War Desembarco en Normandía es la unión del juego y un mod, que pueden conseguirse en Steam, para poder recrear el Día D.
En el siguiente vídeo se muestra un gameplay del juego Men of War Assault Squad 2 con el mod Robz Realism Mod. Con esto podemos tener uno de los escenarios más importantes de la Segunda Guerra Mundial.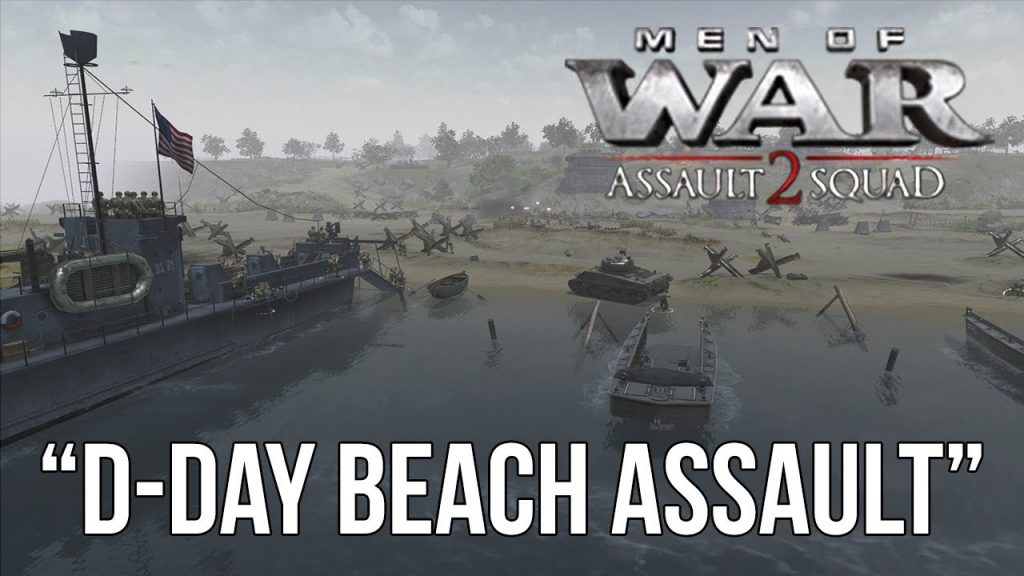 Men of War Assault Squad 2 Desembarco Normandía
Juego: Men of war Assault Squad 2
MOD: Robz Realism Mod – Xerophax Map
Pues ya habéis visto el ejemplo de Gameplay del juego. Tiene muy buena pinta y puede saciar a los que os guste los juegos de estrategia en tiempo real. Mover tropas y carros de combate para haceros con las playas. Administrar las oleadas del desembarco teniendo cuidado de la infantería protegiéndolos con los pocos tanques que llegan a la orilla.
Lanzallamas para acabar con los morteros, vigilar los anticarros, anular las MG que hay en las trincheras y los bunkers en toda la playa, adentrarse para acabar con los 88… Tener una visión general para poder ir avanzando.
---
Más información