Company of heroes : Opposing Fronts
Company of heroes : Opposing Fronts es un juego de estrategia en tiempo real ambientado en la Segunda Guerra Mundial.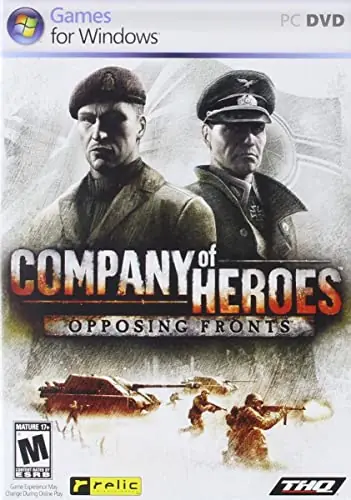 Juego añadido a nuestro listado de juegos de la Segunda Guerra Mundial.
Ficha del juego
Nueva entrega con dos nuevos ejércitos: el Segundo Ejército Británico o el Élite Panzer alemán. Cada ejército con devastadoras opciones de mando y mejora de unidades. Unido al Company of Heroes original, tendrás 4 ejércitos.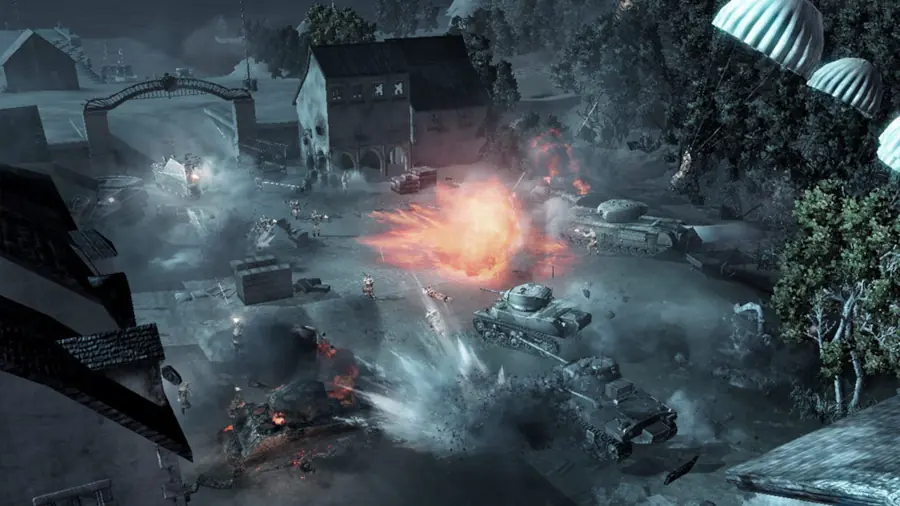 Con nuevos modos multijugador en los que puedes unirte a la artillería británica o a los blindados americanos, por ejemplo.
InGame del juego
Requisitos mínimos
SO: Windows® XP o Vista.
Procesador: Intel Pentium IV a 2.0 GHz o equivalente o AMD Athlon XP o equivalente. Necesario procesador compatible con SSE.
Memoria: 512 MB de RAM; los usuarios de Windows Vista necesitan 1 GB de RAM para jugar al juego
Gráficos: Tarjeta gráfica con 64 MB compatible con DirectX 9.0c y Pixel Shader 1.1 y los últimos drivers del fabricante
Sonido: Dispositivo de sonido de 16 bits compatible con DirectX® 9.0c
Dispositivos de Entrada: Teclado, ratón
Disco Duro: 9 GB de espacio libre sin comprimir
Con un equipo de media-baja gama, Company of heroes : Opposing Fronts funciona de forma correcta.
---
Más información