Steven Spielberg y Tom Hanks preparan Masters of the Air
Después de Hermanos de Sangre y Pacífic, la relación y trabajo entre Tom Hanks y Steven Spielberg no podía quedarse así. El éxito alcanzado por las dos series dan pie a nuevos proyectos. En este caso hablamos de Masters of the Air.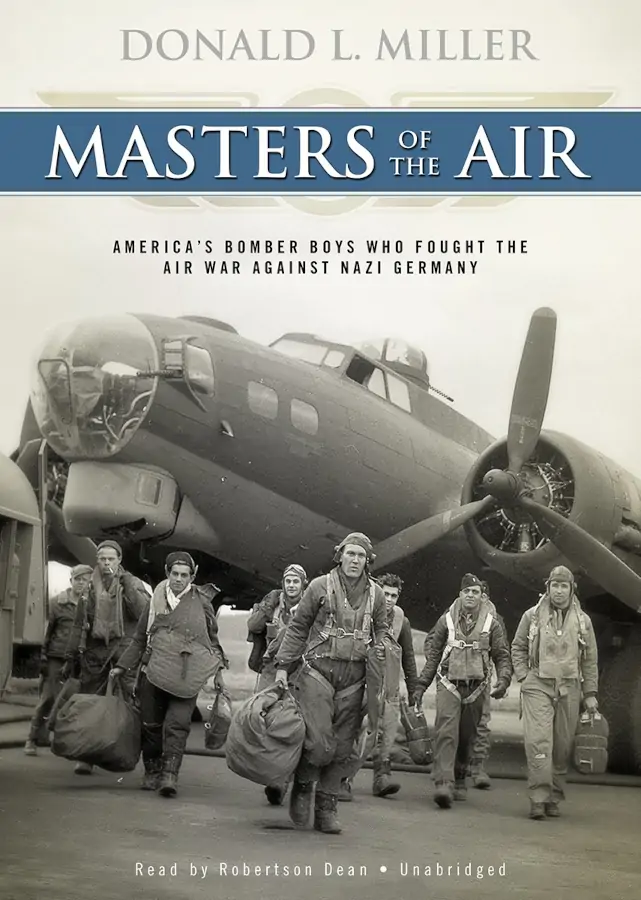 Y aquí viene el notición: hay tercera entrega. Esta vez centrado en los combates aéreos. Basándose en el libro de Donald L.Miller 'Masters of the Air: America's Bomber Boys Who Fought the Air War Against Nazi Germany' se pondrá a los protagonistas en la piel de la Octava División de las Fuerzas aéreas.
La Octava Fuerza Aérea fue la más grande de las Fuerzas Aéreas del Ejército durante la guerra. Responsable de las misiones de bombardeo sobre Francia y Alemania, la 8.ª Fuerza Aérea sufrió más de la mitad de todas las bajas de la Fuerza Aérea del Ejército en la Segunda Guerra Mundial. Al final de la guerra, los miembros de la Octava Fuerza Aérea habían recibido 17 medallas de honor y 220 cruces de servicio distinguido. La unidad también contaba con la friolera de 261 ases de combate, así como 305 ases de artillero alistados. Es seguro decir que a la serie no le faltarán fuentes increíbles de las que extraer.
Apple TV
Será Apple TV quién lleve a las pantallas este tercer proyecto de Tom Hanks y Steven Spielberg. Así que, deberemos estar atentos a cómo va evolucionando y que noticias nos va dando Apple sobre esta producción de 200 millones de dólares de presupuesto
El reparto
Parece que Apple empieza a decidir el reparto de la serie. Por lo pronto, sabemos que los protagonistas seran:
Austin Butler (Once Upon a Time in Hollywood) interpretará al Mayor Gale Cleven y
Callum Turner (The Capture, Animales fantásticos: Los crímenes de Grindelwald), interpretará a Mayor John Egan
Una muy buena noticia que iremos ampliando conforme vayamos sabiendo mas.
---
Más información