Order of Battle Pacific
Order of Battle Pacific, expansión del juego de estrategia por turnos ambientado en este caso en el Pacífico de la Segunda Guerra Mundial. Sólo para fanáticos de los juegos de estrategia.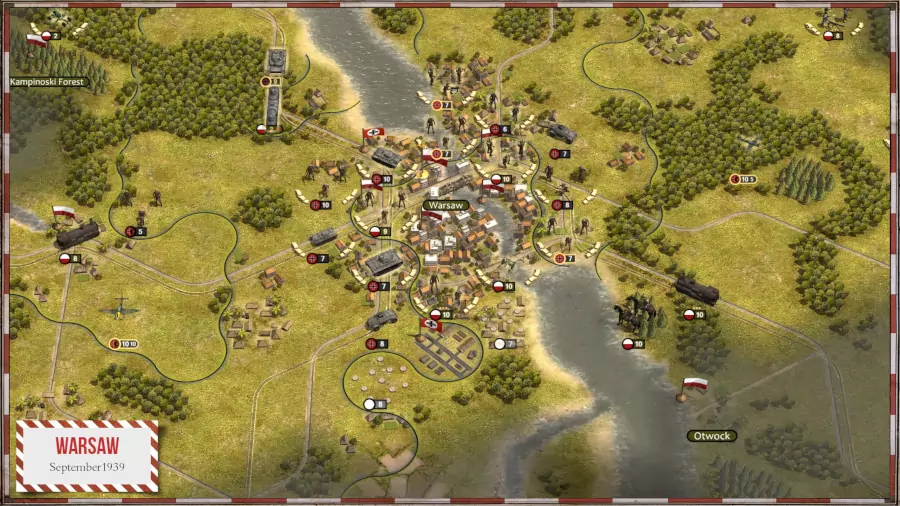 Juego añadido a nuestro listado de juegos de la Segunda Guerra Mundial.
GamePlay del juego
El juego
Aquí va otro juego de estrategia por turnos ambientados en la Segunda Guerra Mundial. Concretamente en el teatro del Pacífico. A mi la verdad, este tipo de juegos no me apasionan: ni tengo paciencia, ni tiempo… soy mas de acción immediata. Ya en el Combat Flight Simulator o el B-17 Flying Fortress, apretasba una tecla para ir directamente al combate, ahorrándome toda la navegación..
Como oficial al mando de las fuerzas americanas del Pacífico, el jugador tiene la tarea de poner fin a la agresión japonesa y restaurar la supremacía estadounidense en esta parte del mundo. Desde el primer golpe en Pearl Harbor hasta las batallas finales en el archipiélago japonés, reclutar nuevas unidades, dar las órdenes correctas y organizar una cadena de suministro efectiva son esenciales en el camino hacia la victoria final. Las nuevas tecnologías y equipos estarán disponibles gradualmente, lo que permitirá a los jugadores modernizar su ejército, flota y fuerza aérea a lo largo de la campaña.
Los escenarios disponibles en el juego:
Pearl Harbor
War Plan Orange-3
Bataan
Marshalls-Gilberts Raid
Coral Sea
Midway
Guadalcanal
New Georgia
Philippine Sea
Leyte
Okinawa
Tokyo
Requerimientos mínimos
SO: Windows 8 / 10
Procesador: Pentium 4 o superior
Memoria: 2 GB de RAM
Gráficos: 512 Mb DirectX 11 con shader model 2.0
DirectX: Versión 9.0c
Disco duro: 1 GB de espacio disponible
Sonido: Compatible con DirectX
Si te ha gustado Order of Battle Pacific, te recomendamos que le eches un vistazo a la otra expansión Order of Battle Winter War que te transportará a otros escenarios.
---
Más información