Al lado del enemigo
Film basado en una historia real de un joven judío que es separado de su familia, e intenta reecontrarse con ella para poder salvarlos haciéndose pasar por un oficial alemán.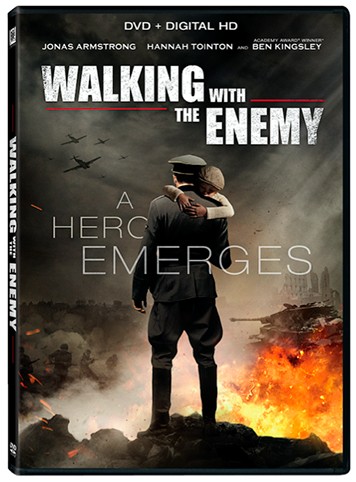 Título original: Walking with the Enemy
Director: Mark Schmidt
Año: 2014
Duración: 126 min.
País: Estados Unidos
Intérpretes: Jonas Armstrong, Ben Kingsley, Hannah Tointon, Simon Kunz, Shane Taylor, Burn Gorman, Simon Dutton, William Hope, Flora Spencer-Longhurst, Charles Hubbell, Simon Hepworth, Jade Moulla, Andrew Brooke, Mark Wingett, Roxanna Ravenor
Sinopsis: Inspirado en hechos reales, narra la historia de un joven judío que se hace pasar por un oficial Nazi para intentar salvar a todos los judíos que puede, entre los que está su familia. Historia que ocurre cuando está finalizando la Segunda Guerra Mundial en Hungría.
Trailer Al lado del enemigo
Las puntuaciones en diversos portales es diversa. Hay que los puntúan con 2 estrellas hasta portales que la puntúan con 4 estrellas. Así pues, diríamos que en términos generales y haciendo la media, podríamos decir que tiene un 3 estrellas de 5.
Los comentarios sobre las interpretaciones son positivas. Muchos portales coinciden en que los actores le dan un plus a la película.
---
Más información
Listado completo